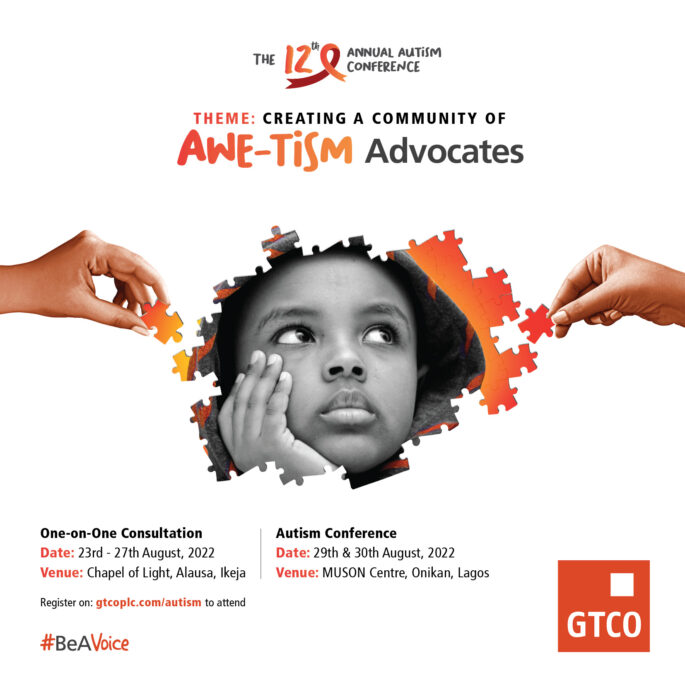 The Annual Autism programme 2022 kicks off on Tuesday 23rd August with the One-on-One Consultation for 5 days. This is immediately followed by the 2-day Conference on Monday 29th and Tuesday 30th August at MUSON Center.
You can register for the programmes HERE
Attendance is free and open to everyone.